In Pakistan, all school admissions are open for 2023. However, in such a quantity, quality may get compromised. This article will spotlight the factors that make Step Schools the Best Academics Schools in Pakistan. Therefore, it will help you to understand the factors you should consider while choosing an educational institution for your child. Furthermore, this article also has direct access to the admission form for registration at Step Schools.  
Define the Best Academic Schools
The basic question we are catering to in this article is what the essential elements or characteristics are to define the best academic schools. Hence, according to Terry Heick, the best academics must fulfil the following areas.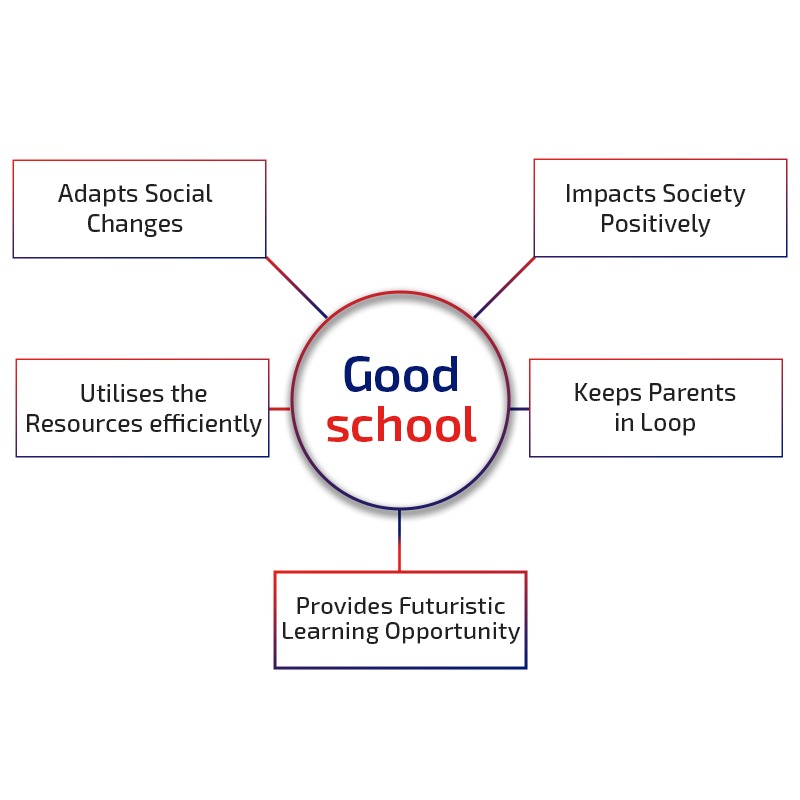 Good Academic Schools Adapt to social change & can foresee future possibilities.

 

Best Schools Can impact society in a better way and bring some change.

 

A great school employs every resource intelligently.

 

It has a good, realistic and compelling variety to measure success.

 

Good Academic Institute keep parents in the loop.

 

The school should be aware of the connection between inquiry, curiosity, and long-lasting human change.

 

It owns an understanding that every child, and family is feeling welcomed, and accepted.

 

The best academic schools allow students to question. There must be an abundance of questions for young minds.

 

A good school speeds up itself by making its other "pieces"—its technology, curriculum, policies, and other 'pieces'—less obvious than its students, their potential, and their growth.

 

Similarly, at the best academics, students should be skilled enough to think critically about topics of human interest, curiosities, craftsmanship, craft, legacy, husbandry, agriculture, and more

 
The list of the best academic characteristics goes long. You can get a full read here. However, the top ten features are listed here on this article. Now we will see, why step schools are the best academic schools in Pakistan for your child. It is available in the content below.  
Step Schools- the Best Academic School for Pakistani Students
Step Schools offers the best and most unique academics and learning practices for the young brains of our green land- Pakistan. We have a systematic setup that brings teachers, parents, and students together to ensure that efforts are paying off. The Step Schools offers advanced education catering to the futuristic needs of the 21st century. 
One by one, you will read what Step Schools Offers.  
21st Century Skills Development
Hat Education is the key to transforming generations and shaping the future. In today's rapidly evolving world, traditional teaching methods have become insufficient in equipping students with the skills they need to thrive in the 21st century. This is where Step School, one of the best academic schools in Pakistan, steps in, offering innovative learning programs that emphasise 21st-century skills, trained teachers, and a working environment.  
Access & Introduction to Robotics
One of the standout features of Step School is its focus on robotics. The school understands the significance of technology in today's society and wants to ensure that its students are at the forefront of innovation. By incorporating robotics into the curriculum, Step School provides hands-on experiences that foster creativity, problem-solving abilities, and logical thinking. Students learn how to design, build, and program robots, which not only ignites their curiosity but also enhances their understanding of STEM subjects. 
Best Academic Schools Work on Soft and Hard Skills
 Step Schools with 32 campuses in Pakistan, aims to revolutionise education by integrating modern teaching techniques and preparing students to excel in an increasingly globalized and technology-driven world. The school recognizes the importance of equipping students with key skills such as critical thinking, problem-solving, collaboration, communication, and creativity. These skills are essential for their future success in careers that don't even exist yet. 
Practical Learning is Essential for Successful Tomorrow
Step School stands as a shining example of a forward-thinking academic institution in Pakistan. By integrating steam education, 21st century skills, robotics, and e-learning modules into its curriculum, Step School equips its students with the tools they need to succeed in an ever-evolving world. The school's holistic approach, coupled with its dedicated faculty and extracurricular activities, nurtures students' overall development. Step School's innovative approach to education is instrumental in shaping the future leaders of Pakistan, empowering them to achieve their dreams and make a positive impact on the world 
Everything is Online, why not Academics?
The world is becoming digitalised. From playing, to major activities, and studying in the educational institution while staying in Pakistan is the new normal. Then, it is a sheer level of disappointment if we still do not involve the e-learning facilitation in our academics at the school level. That's what we at Step Schools think.  
Hence, we have a combination of on-site and online education which makes us the best of academic's schools in Pakistan. We offer e-portal and app learning modules for our students. The students of nursery, primary, middle and secondary can also get hands-on experience in learning through these latest educational technology.   
Impacts Step Schools Make on Students' Lives
Without soft skills and high human values, even a highly qualified individual is of no value. Therefore, Step Schools puts careful attention towards the child's development in terms of high-value professionals and high-value humans. Which becomes an active and valuable part of the society. 
For this sake, at Step Schools, we have a sheer of community service activities. Our students can perform in three options.  
A variety of Education Systems for Academics is Readily Available
Moreover, Step Schools also become the best option for the best academic schools in Pakistan the option to choose from the Cambridge system or the Matriculation system.  
Reliability Multiplies 
Last, but not least, there is still one kind of element that enhances the credulity and reliability of Step Schools and makes us the best academics in Pakistan. This factor is that Step Schools is a proud part of the largest educational network in the country. Punjab Group, which makes us the sister institution of four graded universities, has more than hundreds of colleges.  
Take Admissions Today and Win Tomorrow
Still with us? We are glad to know that now you know why Step schools is the best academic school in Pakistan. Therefore, you seem to be willing to get your child enrolled with us. We are open for admissions 2023. The admission form is duly available online and you can readily apply through our website.  
Conclusion
Step Schools are the best academic Schools in Pakistan as we offer a wide opportunity to study for tomorrow, to get your child ready to step forward in the 21st-century competition with skills, knowledge and an empathetic heart. Say yes to a beautiful tomorrow and get admissions in Step Schools in 2023.